Beautiful Rooms in a Great Location
The Malvern Rooms are located in a recently renovated large older style building and 2 outbuildings connected by an undercover walkway. In the main building there are 9 consulting rooms, a waiting room, staff kitchen and separate staff-room. The external buildings include a free-standing group/training room with access to an adjacent small double storey building for providing refreshments. This building also has a 10th consulting room upstairs.. There are 4 on-site parking spots as well as good access to long term parking in Malvern Rd and nearby side streets. It is easily accessible by tram and only 10 minutes walk from Tooronga Station. The rooms are managed by Jan Seeley a Counselling Psychologist. Please contact Jan on 0417 596 869 or email her on janseeley@outlook.com with any enquiries.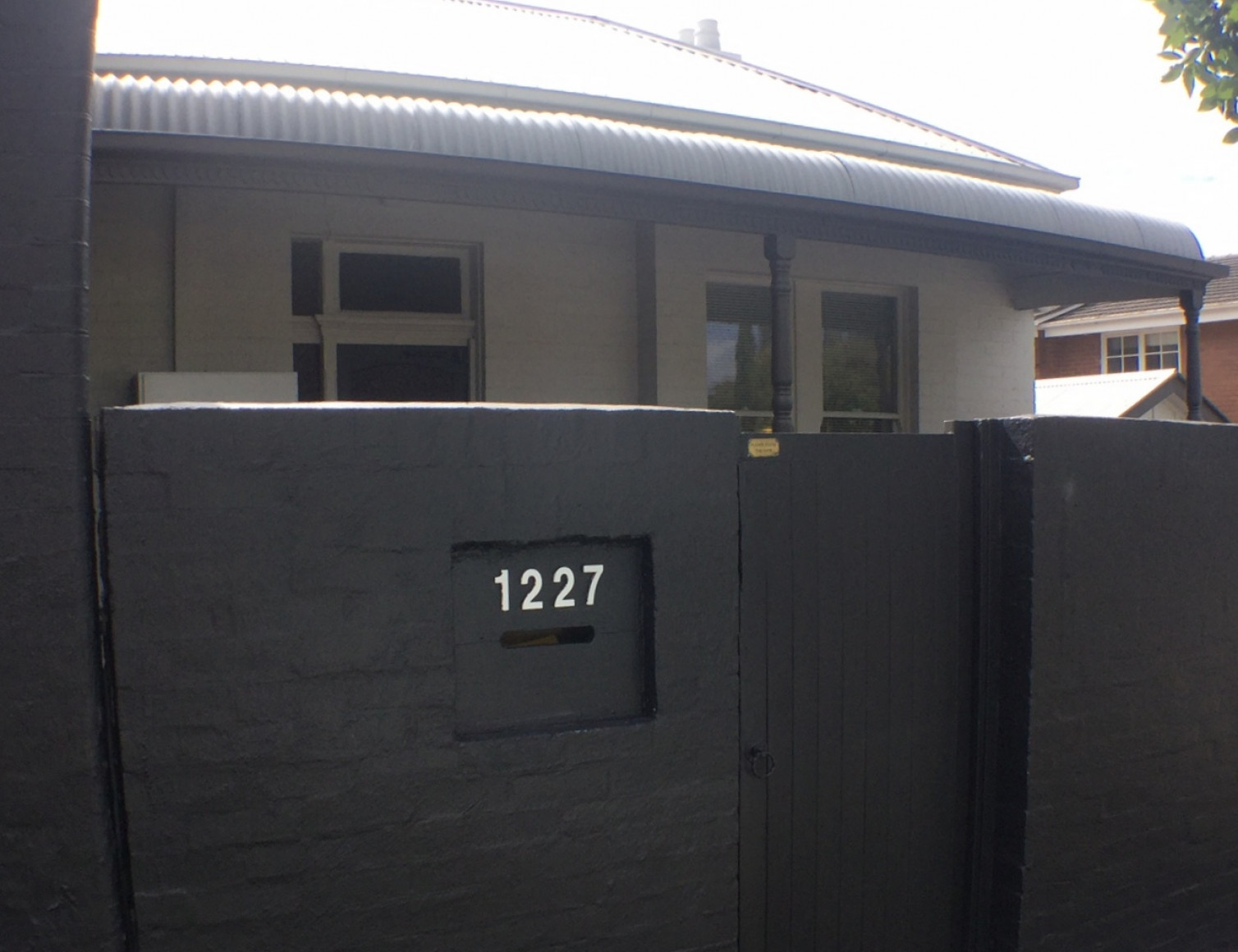 Gate to Main Entrance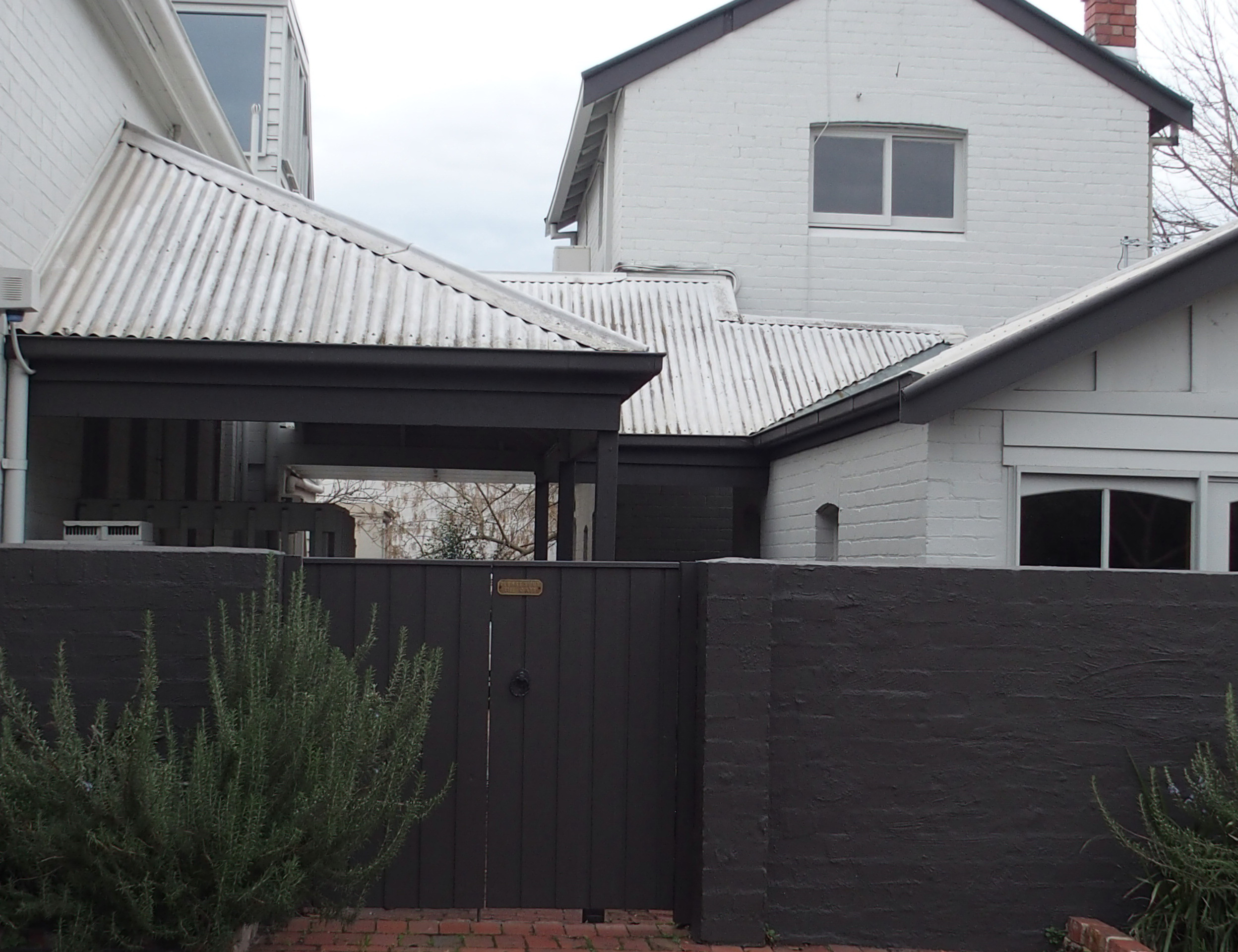 Gate to Side Entrance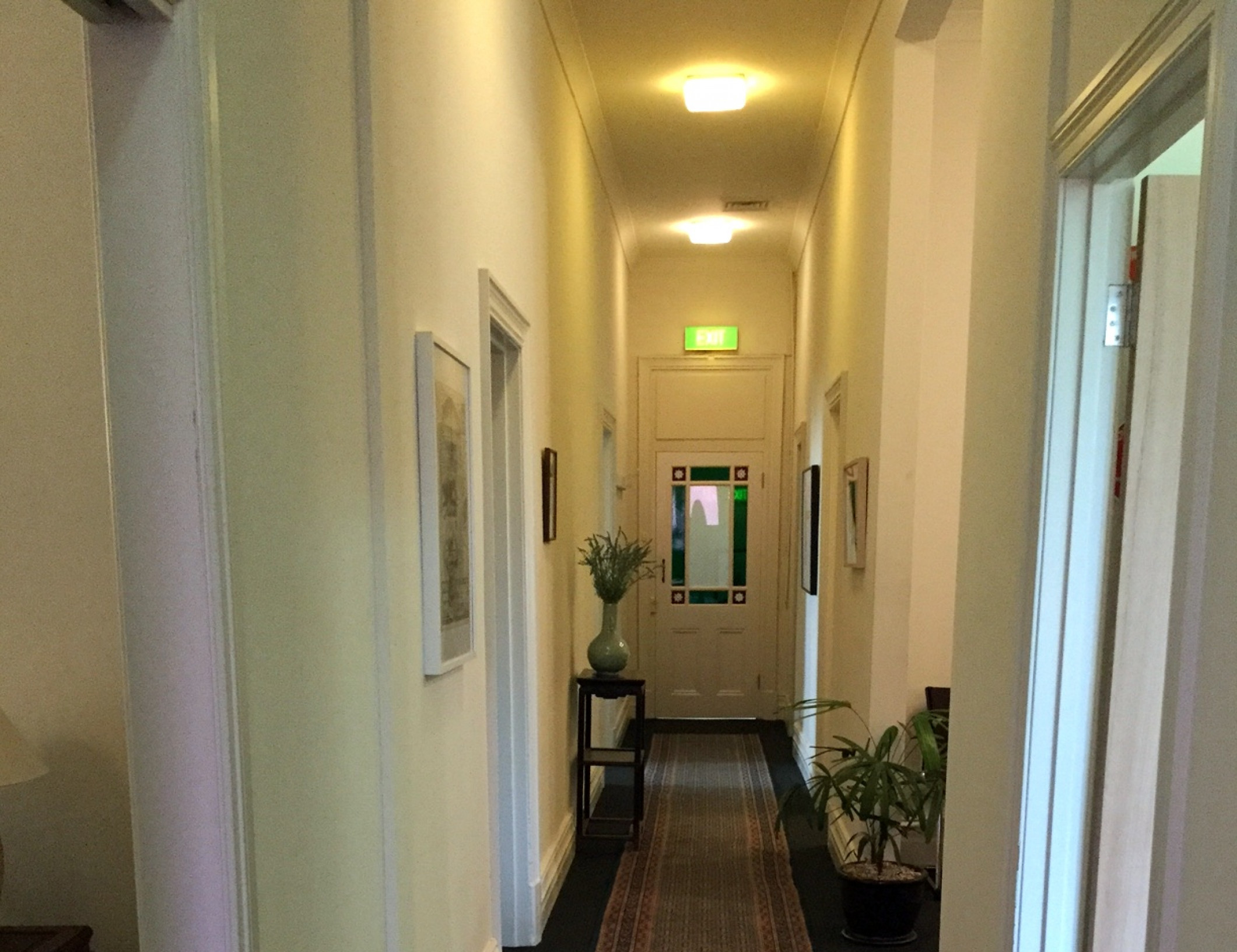 Hallway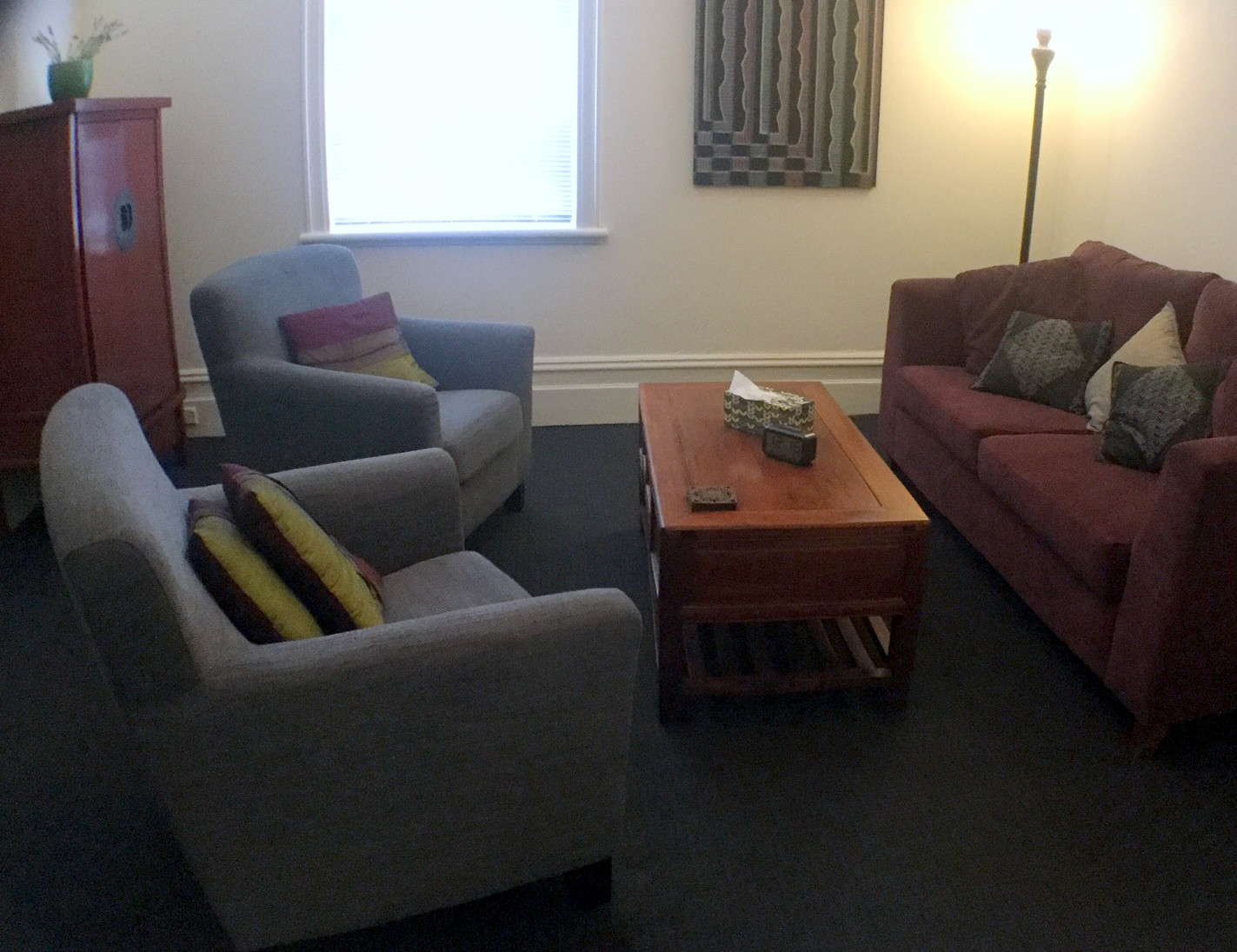 Room 1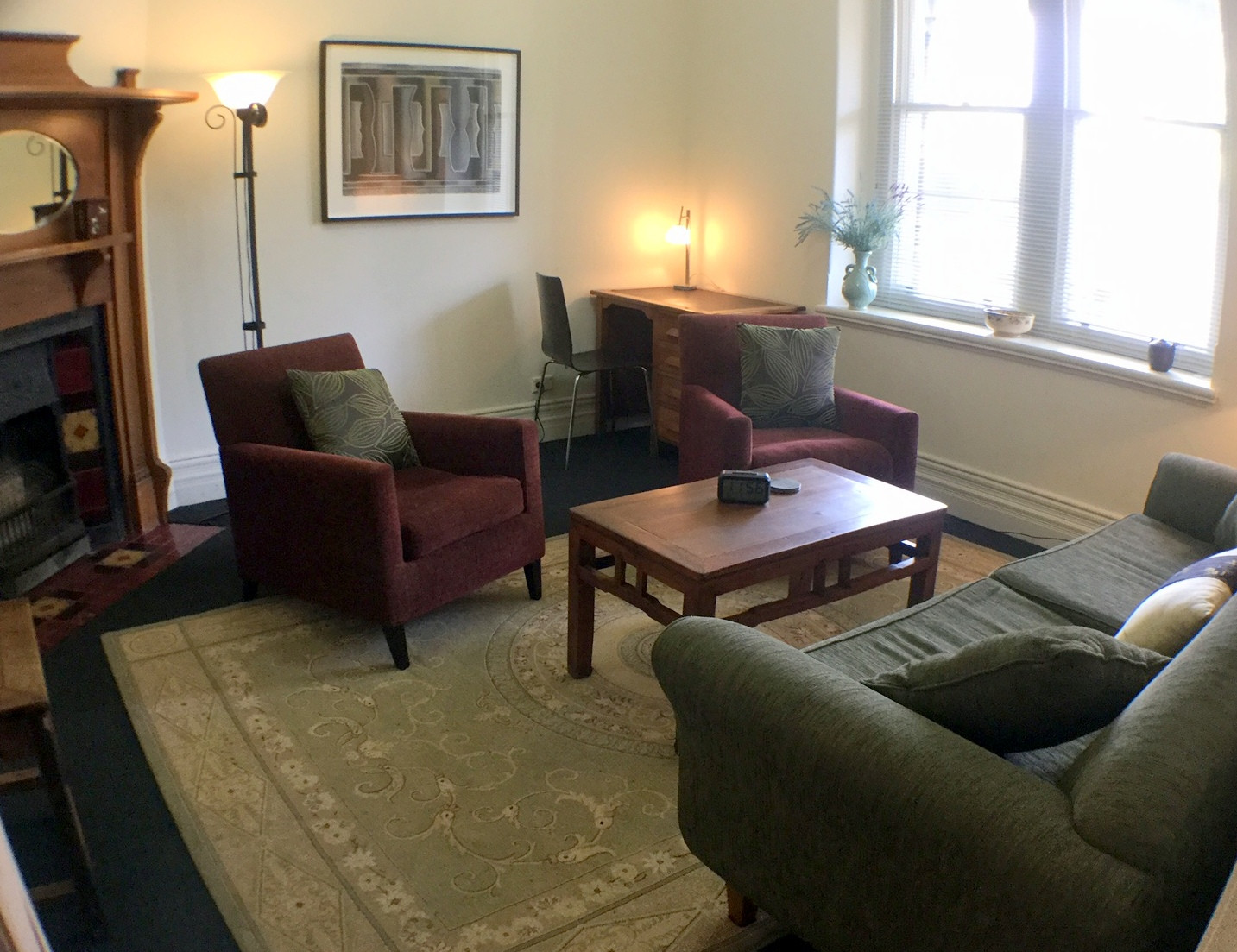 Room 2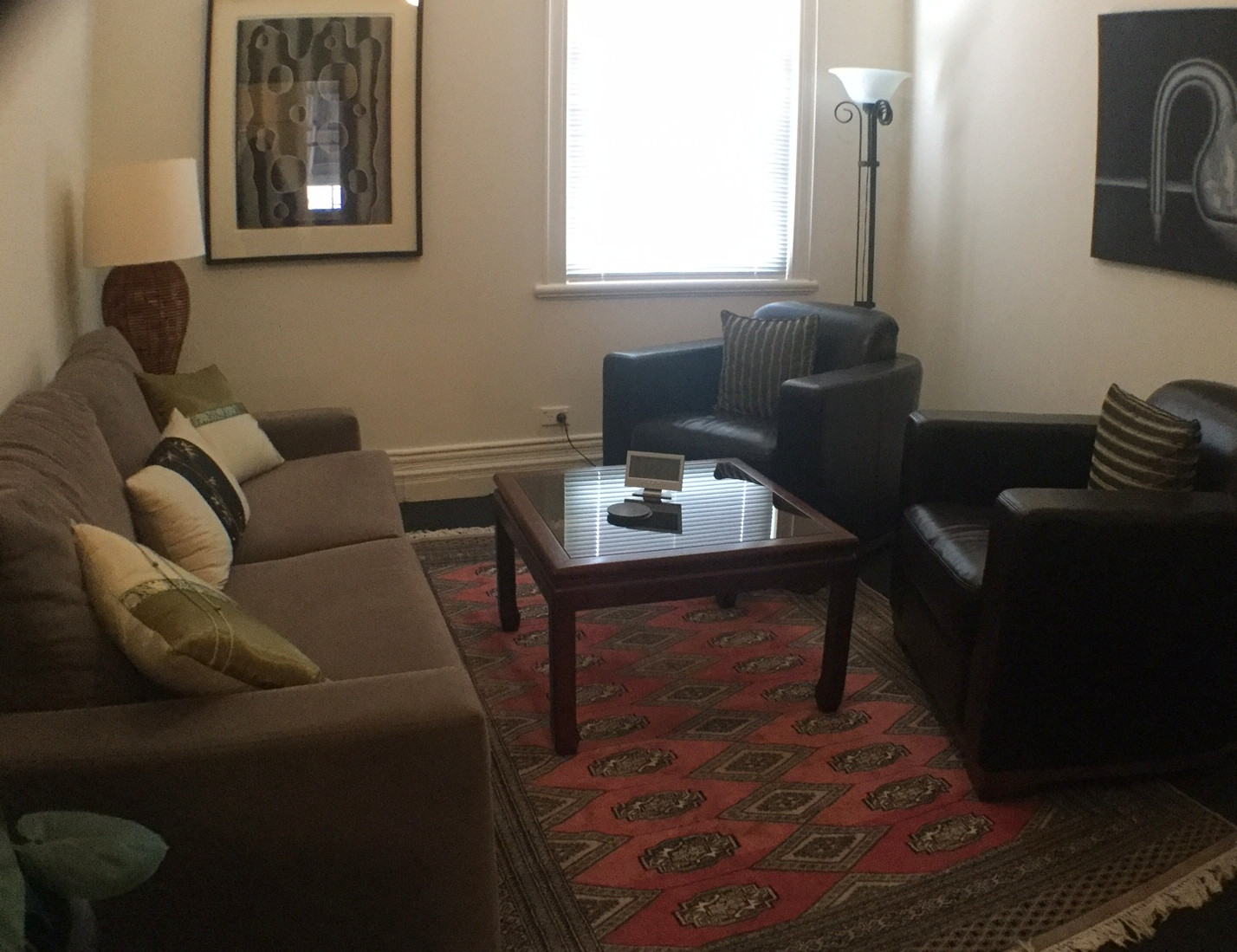 Room 3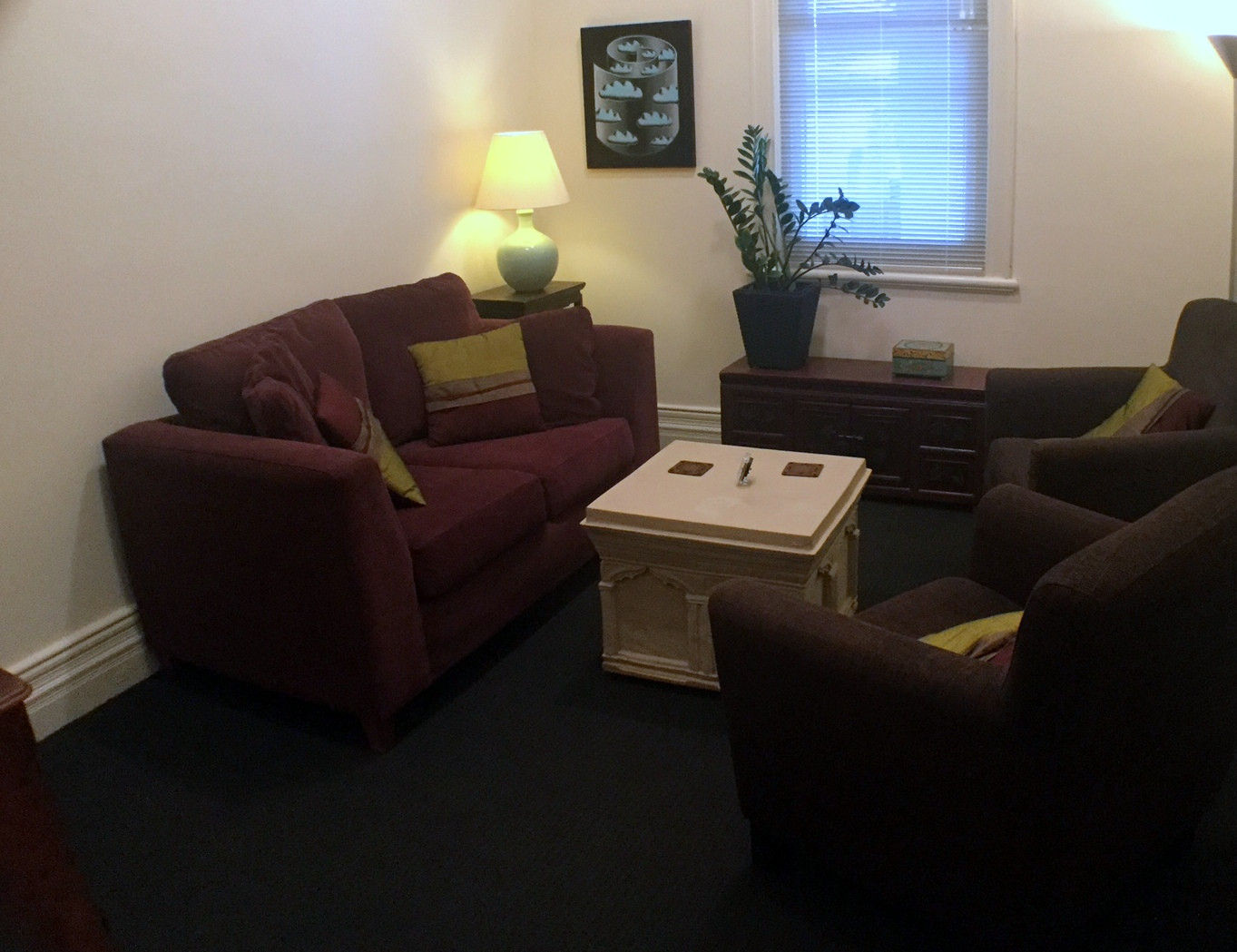 Room 4
Room 5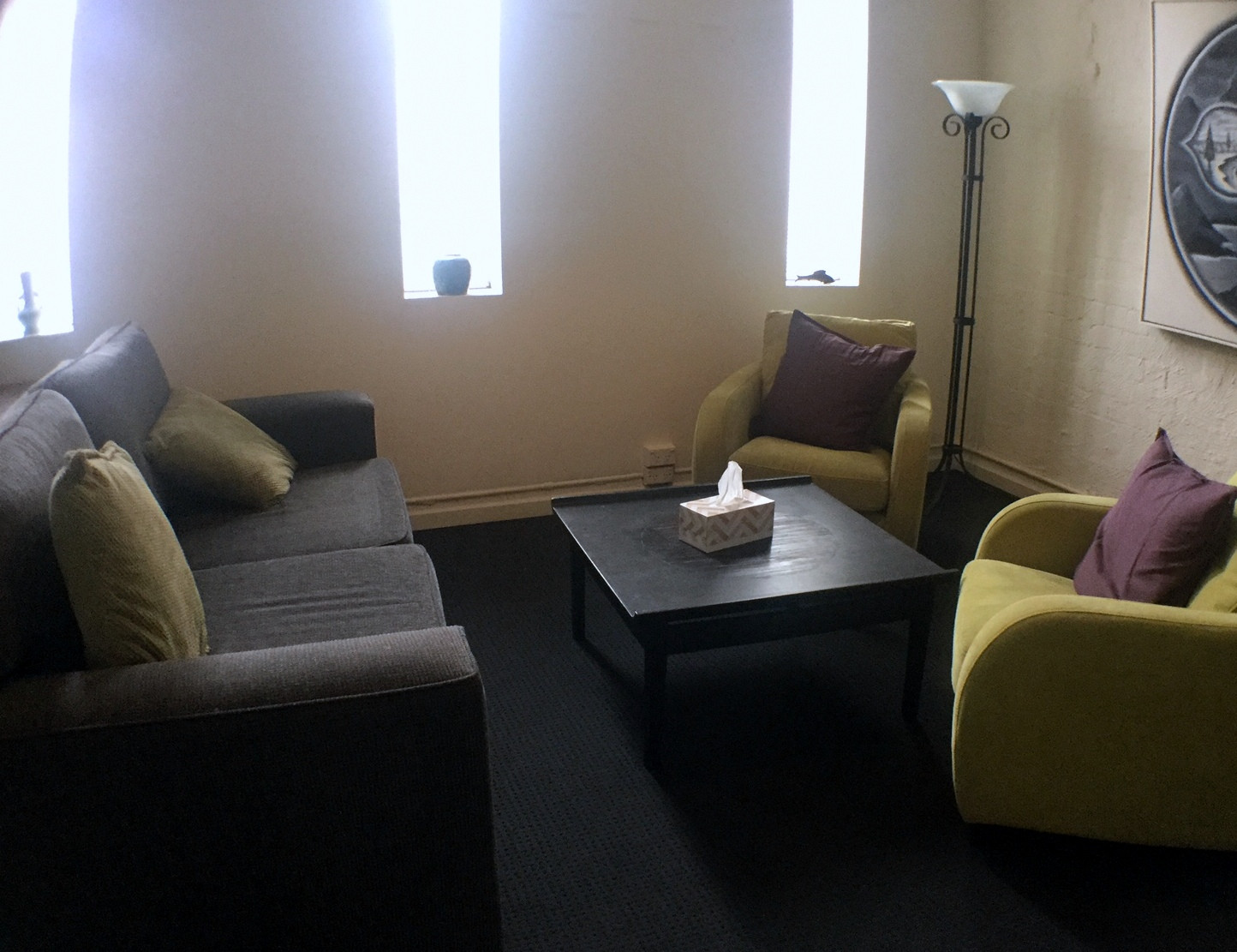 Room 6
Room 7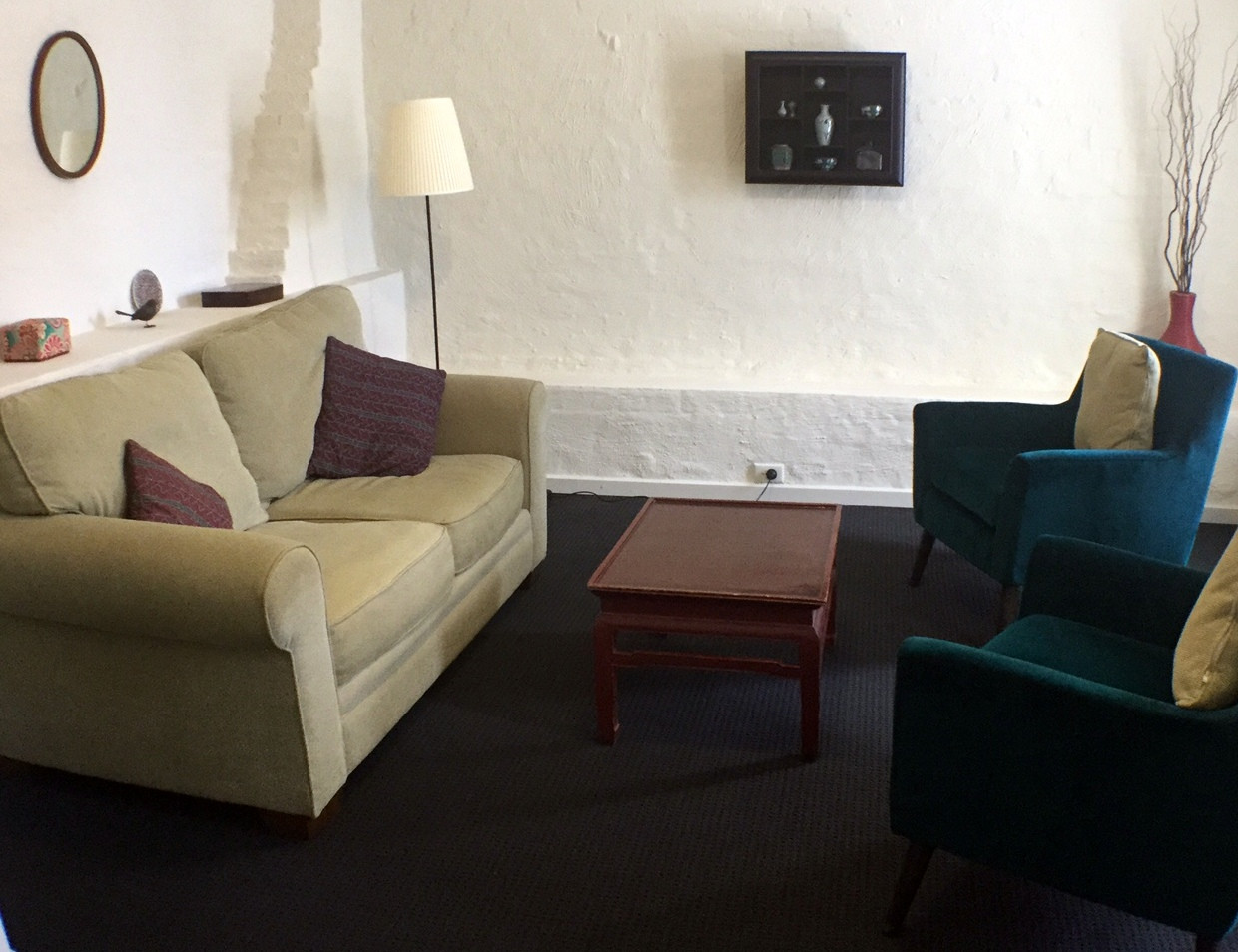 Room 8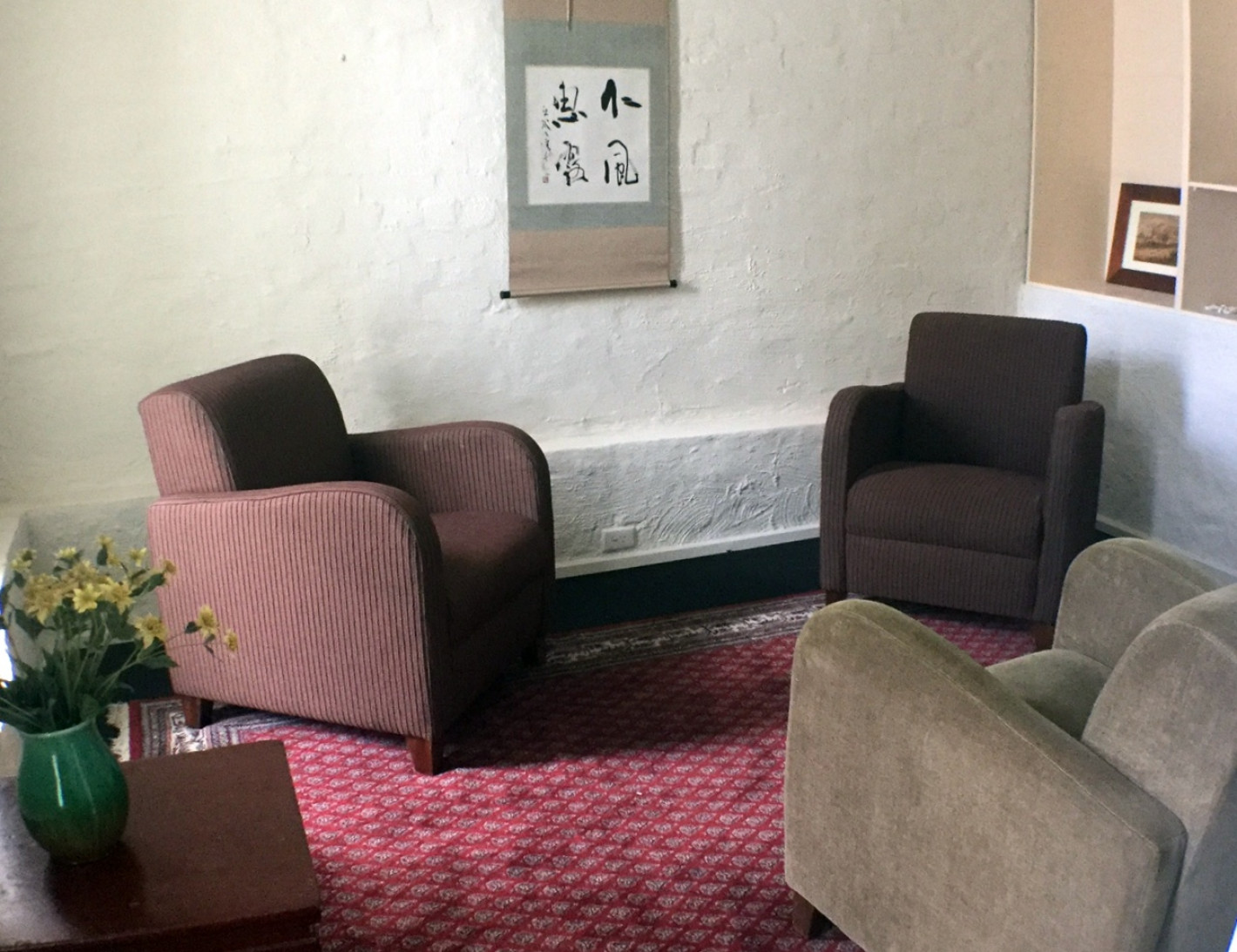 Room 9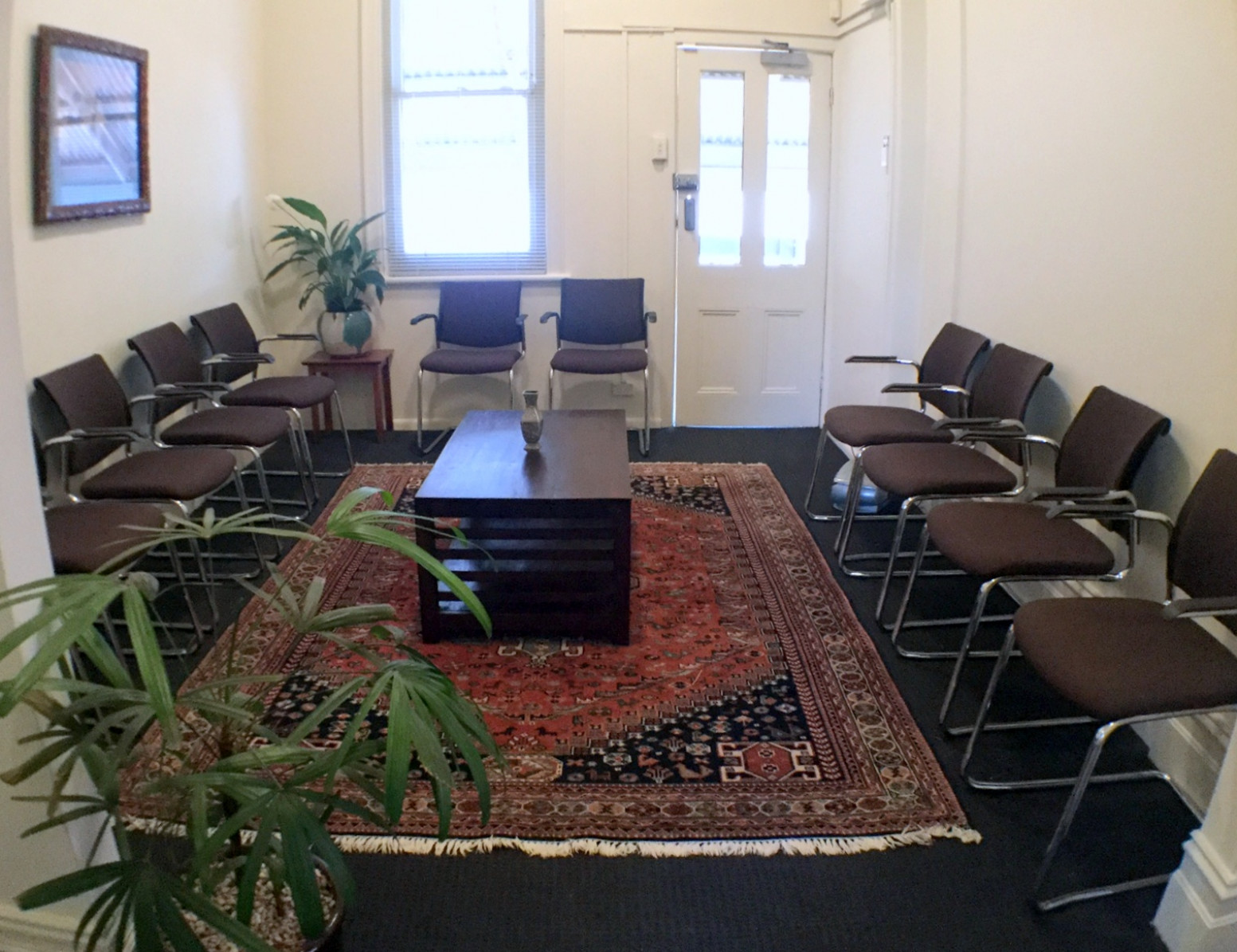 Waiting Room
The Rooms
Each room is equipped with 2 armchairs, a couch, desk and office chair as well as other bits and pieces and quality artworks and decorations. There are wi-fi, copying/printing facilities and eftpos available. Lockers are available to practitioners for storage.

Location
Victoria
1227-1229 Malvern Road, Malvern 3144
Booking pricing
Billing period is one month. During that month the booking fees will scale down as you book more sessions. Each booking is 1 hour long.
Fee (Per Booking)
Room12
Room11
Room 1, Room 2, Room 3, Room 4, Room 5, Room 6, Room 7, Room 8, Room 9, Room10
First 5 bookings
$ 20.00 + 2.00 GST
$ 22.00 + 2.20 GST
$ 27.00 + 2.70 GST
Next 15 bookings (6 to 20).
$ 15.00 + 1.50 GST
$ 17.00 + 1.70 GST
$ 22.00 + 2.20 GST
Next 15 bookings (21 to 35).
$ 10.50 + 1.05 GST
$ 12.50 + 1.25 GST
$ 17.50 + 1.75 GST
Next 15 bookings (36 to 50).
$ 6.00 + 0.60 GST
$ 8.00 + 0.80 GST
$ 13.00 + 1.30 GST
More than 50 bookings
$ 4.00 + 0.40 GST
$ 6.00 + 0.60 GST
$ 11.00 + 1.10 GST
Fee (Per Cancellation)
Less than 1 days notice
$ 10.00 + 1.00 GST
More than 1, but less than 30 days notice
$ 5.00 + 0.50 GST
More than 30 days notice
Free
* The cancellation fee will also never be more than the original booking fee.
Registration and Contact Details
Registration with counselling rooms is easy and starts with contacting the manager using the details below to organise a time for you to come see the rooms. There you'll see how they operate, how security is managed and given a quick demo of the simple online booking system.
Next you'll be given a registration form to fill out with your professional and insurance information, given a key / security code for the building and an account for the booking system. Then you'll be ready to book your first session!
Terms and Conditions.
Counsellors must maintain appropriate professional registration and both professional indemnity insurance and public liability insurance. A copy of these is to be made available to the manager on initial registration and upon request at any time during the ongoing usage of the rooms.
Rooms must only be used for purposes that are appropriate to the counselling qualifications and registration of the practitioner concerned.
Rooms must be booked for the time spent with the client. If you found seeing a client in a room without a booking you may invoke a fine.
Rooms must be left in a clean and tidy state. Lighting, heating, cooling must be turned off and the door to the room left open.
If you are last to leave the location you must check all heating/cooling/lighting is turned off and the external doors are locked.
Any damage to rooms property incurred by you or your clients must be reported and paid for.
Payments of accounts must be kept up to date. Late fees will be charged on overdue accounts.
You will not start competing rooms near an existing location for 3 years.
You must be available to open the door to your client and to see the client off the premises.
You must show professional courtesy to other counsellors and their clients. This includes vacating the room on time when there is a following booking.
Noncompliance with these terms and conditions will result in access to the system and rooms being denied.
Privacy Policy
We reserve the right to disclose your personally identifiable information as required by law and when we believe that disclosure is necessary to protect our rights and/or comply with a judicial proceeding, court order, or legal process served on our Website.
If your personally identifiable information changes, or if you no longer desire our service, you may correct, update, delete or deactivate it by contacting your manager.
Links on the CROL site to external entities are not covered within this policy. The terms and conditions set out in this privacy statement only cover the domain name of counsellingrooms.com.au.
All online credit card transactions performed on this site using the bpoint gateway are secured payments.
If we decide to change our privacy policy, we will post those changes to this privacy statement, the homepage, and other places we deem appropriate so that you are aware of what information we collect, how we use it, and under what circumstances, if any, we disclose it. We reserve the right to modify this privacy statement at any time, so please review it frequently. If we make material changes to this policy, we will notify you here, by email, or by means of a notice on our homepage.
Refund Policy
Refunds will be given when we have been unable to provide the service you have paid for or we have made a mistake. Assuming the issue is reported in a timely manner. Please check your bills and report any problems as soon as they occur.
Delivery of service will be provided once user has met all the above conditions. Met with the manager and had an account provided for online booking and used the online booking system to book the appropriate hour.